Acupuncture for Fertility, Women's Health & Pain In Los Angeles
How can we help improve your quality of life?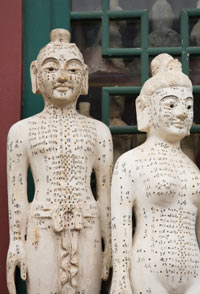 If you are tired of negative pregnancy tests month after month
If you worry that you won't get pregnant because you are over 40
If you have a diagnosis of PCOS and want to get pregnant
If you are going through IVF and want to enhance your success rate
If you have unexplained infertility
If you have pain from endometriosis or cysts.
If you are disabled by monthly menstrual pain
If you have Migraine headaches
If you have PAIN?-any type of pain
If you can't sleep from hot flashes and night sweats
If you want safe and natural help for the symptoms of menopause.
THEN YOU HAVE COME TO THE RIGHT PLACE. WE CAN HELP YOU WITH THESE AND MORE
Call for a free 15 minute consultation to find out how we can help you. 310-367-1564
I have had great success treating:
Infertility (improve IVF outcomes)
Painful periods
PMS (Premenstrual Syndrome)
Polycystic ovarian syndrome (PCOS)                               
Endometriosis pain
Recurrent miscarriage
Nausea in pregnancy
Stress
Depression
Male fertility issues
Hormone imbalances
Low libido
Menopause and perimenopause
Headache and Migraine
Insomnia and disturbed sleep
Chronic pain management
General health and wellness
and much more…
"My Los Angeles acupuncture clinic is dedicated  to providing gentle, personalized natural health care to individuals of all ages. I provide acupuncture, herbal medicine, nutritional and lifestyle guidance in a safe, serene and nurturing setting.  I seek to empower my patients  to reach all their health goals."
Bethany Muhl, L.Ac
13323 W. Washington Blvd, Suite 202
Los Angeles, CA 90066

(310)367-1564
Serving  West Los Angeles, Santa Monica, Venice, Marina del Rey and Culver City, Beverly Hills and other communities throughout the greater Los Angeles area.